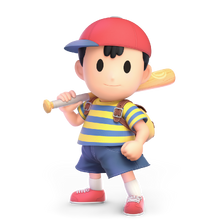 This character is currently in a diplomatic status, harming him will cause bad you to have bad reputations with the Italian Army
Speaking of the Italian army, that's the faction I am currently leading.Yeay. I am Wittyjacob09 aka. Lucas and my favorite games are A hat in time and Kenshi, that's what im writing.. Back to Kenshi. Im a lower ranked because I just joined this wiki. That's all to talk about.
Italian Army
Edit
The infamous Italian army are known Funny crazy curious energetic Malnourished ugly Hideous freaky well-Known Territorial Terrorist. Freak that are Sonic mutations, Super mutant, skinnier, Weird headed people. When they do rituals to the Kral's, They use a Peeling Machine and do a dance like this. They take thing too far and the leading person is Magikarp, Not the pokemon

Still WIP
Edit
Add links to your favorite pages on the wiki here!
Favorite page #2
Favorite page #3
Community content is available under
CC-BY-SA
unless otherwise noted.