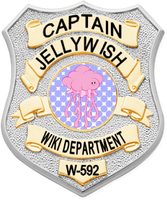 Hi! I'm
Jelly
, wiki admin for the
Toontown: Corporate Clash Wiki
and current owner of the
State of Decay Wiki
. The Kenshi Wiki is the first Wiki I ever became admin for. I'm less active here nowadays, but I still check it on occasion.
Write on my message wall if there is an issue with any of the templates I made, or write on my message wall just to say hi (preferably in beeps)!
Opinions:
It's worth it to take out The Queen if it means that there are more Droneguards in the world.
Assassination is super OP when taking out nobles. (at least the High Inquisitors make you work for it)
Diplomatic Status is the worst UI in this entire game. (What, you're just supposed to randomly guess whether a diplomat has a bounty?)
It would be so amusing if Kenshi 2 was visually nothing like the first game, like just forget about making The Swamp a port city and any of the building styles. Maybe the skeletons could also look nothing alike - but the developers should be like "Things change over time, this is the same world just earlier"
Mr. Floppy should be brought back
Subpages
External Links
old link buttons/from lofi website:
newer link buttons: (i photoshopped these!)
Pages in Progress
Specific to-dos
Current Projects
upload maps for all zones
add intro template to all Category:Statistics pages
convert tabview to tabber when in use
change factions formatting
complete design for Template:Vendor/ stuff
vendor pages

sort through all old pages
link pages to vendors

building pages

decide on upgrade template design
add history sections to hold old screenshots
Low Priority
photoshop the twitter link button so the bird is smaller
photoshop better maps for zones

mask greyscale sections outside zones to display clear boundaries

News and Updates

delete update blog posts?

Seasons and Weather

consider creating a template for use on Zones pages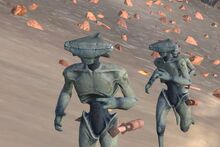 The Hidden Community Notes on this user
This user is an amazing part of the community and very fun to talk to on the Discord! (Also has been called a "waifu" on the server a few times! How intriguing!)
Strongly Dislikes the "MEE6" Bot the Discord server has, as it regularly bugs her.