Which character is hardest to kill?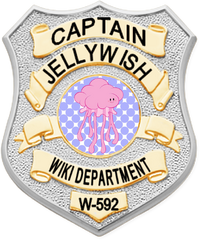 Hi! I'm Jelly, wiki admin and #1 ranked for wiki achievement points (take that Shidan!).
HMU if there's a Kenshi topic which isn't adequately covered already or if you wanna complain about how informal the unfinished guides are (yes, I am the one to blame for that).
Please vote on all my polls! (the one here and the couple I've posted to the forum)
Strong opinions:
It's worth it to take out The Queen if it means that there are more Droneguards in the world.
Assassination is super OP when taking out nobles. (at least the High Inquisitors make you work for it)
Diplomatic Status is the worst UI in this entire game. (What, you're just supposed to randomly guess whether a diplomat has a bounty?)
Subpages
Pages in Progress
Specific to-dos
Current Projects
upload maps for all zones
add intro template to all Category:Statistics pages
reorganize armour pages slightly

crafting section
photo moved up

complete design for Template:Vendor/ stuff
vendor pages

Create new pages when previous page has no comments
rename, shift content to pages when old page had a comment

('thing - empire' becomes 'empire thing')

link pages to vendors

building pages

decide on upgrade template design
add history sections to hold old screenshots
Low Priority
News and Updates

delete update blog posts
finish stylizing Template:News for use on home page

consider not using tabber for increased mobile experience

make all news external links

Seasons and Weather

consider creating a template for use on Zones pages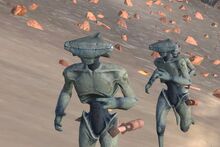 The Hidden Community Notes on this user
This user is an amazing part of the community and very fun to talk to on the Discord! (Also has been called a "waifu" on the server a few times! How intriguing!)
Strongly Dislikes the "MEE6" Bot the Discord server has, as it regularly bugs her.
Community content is available under
CC-BY-SA
unless otherwise noted.