Who Am I?
I am a Human. I am working on Kenshi Wiki. Yes I am human. I work as Wiki Editor For Kenshi Wiki. As a human.
But who am I really?
Why don't you ask around in the Discord? You'll be surprised...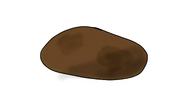 Statistics
Attributes
Level
Melee Attack
316
Strength
316
Dexterity
316
Toughness
316
Stats randomize by 69
Teen (0.40x)
? days
Adult (0.60x)
? days
Elder (1.10x)
? days

The Statistics here are taken from FCS. Players should be aware that animal characters level up as they grow, and may be stronger or weaker depending on their current age.
Death Items
Removing these items from the creature will kill it instantly.

---

Item
Quantity
Average Price
Gurgler Head
1
60,000
Skeleton Eye
2
3,600
The Hidden Community Notes on this user
Community content is available under
CC-BY-SA
unless otherwise noted.