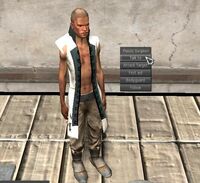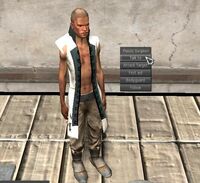 Plastic Surgeons are NPCs who have a chance of spawning at any bars. One can always be found in a Shinobi Thieves tower, although he will only help you if your relations are good enough with the Shinobi Thieves.
In exchange for 200 cats, the character editor will be re-activated, allowing the player to make changes to existing character including a new name.
They wear [Shoddy] armour (5% chance of [Standard]).