m

Line 26:
Line 26:
 

</gallery>

 

</gallery>

 

<br>

 

<br>

−

{{Header|What is Kenshi?}}

+

{{|What is Kenshi?}}

 
 
 

Kenshi, created by [http://lofigames.com/ Lofi Games], is a single player Role Playing Game set in a vast and atmospheric 'Sword-Punk' style open world. With a mix of squad-based control and city-building features, gameplay is completely free-roaming and open: enjoy the freedom and potential to do whatever you want.

 

Kenshi, created by [http://lofigames.com/ Lofi Games], is a single player Role Playing Game set in a vast and atmospheric 'Sword-Punk' style open world. With a mix of squad-based control and city-building features, gameplay is completely free-roaming and open: enjoy the freedom and potential to do whatever you want.

Line 34:
Line 34:
 

If you are new to the game then you should check out the [[:Category:Guides|guides]]. If you are returning, you should check out the [[Changelog]].

 

If you are new to the game then you should check out the [[:Category:Guides|guides]]. If you are returning, you should check out the [[Changelog]].

 

<br>

 

<br>

−

{{Header|Featured Videos}}

+

{{|Featured Videos}}

 

[[File:Kenshi - Launch Trailer|left|500 px|Launch Trailer]]

 

[[File:Kenshi - Launch Trailer|left|500 px|Launch Trailer]]

 

<choose>

 

<choose>

Line 46:
Line 46:
 

</choose>

 

</choose>

 

<br>

 

<br>

−

{{Header|Contributing}}

+

{{|Contributing}}

 

To help out visit the [[Kenshi Wiki:Community Portal#Things to do|Things To Do]] section on the Community Page.

 

To help out visit the [[Kenshi Wiki:Community Portal#Things to do|Things To Do]] section on the Community Page.

 
 
Line 65:
Line 65:
 
 
 

<mainpage-rightcolumn-start />

 

<mainpage-rightcolumn-start />

−

{{Header|Official Websites}}[[File:Kenshibutton.png|45px|link=http://lofigames.com/]][[File:Twitterbutton.png|45px|link=https://twitter.com/lofigames]][[File:Facebook Button.png|45px|link=https://www.facebook.com/OfficialKenshi/]][[File:Steam Button.png|45px|link=http://store.steampowered.com/app/233860/]]<br />

+

{{|Official Websites}}[[File:Kenshibutton.png|45px|link=http://lofigames.com/]][[File:Twitterbutton.png|45px|link=https://twitter.com/lofigames]][[File:Facebook Button.png|45px|link=https://www.facebook.com/OfficialKenshi/]][[File:Steam Button.png|45px|link=http://store.steampowered.com/app/233860/]]<br />

 
 
 

<div class="fb-page" data-href="https://www.facebook.com/OfficialKenshi"> </div>

 

<div class="fb-page" data-href="https://www.facebook.com/OfficialKenshi"> </div>

Line 76:
Line 76:
 

}}

 

}}

 
 
−

{{Header|Game Updates}}

+

{{|Game Updates}}

 

<bloglist type="plain" count="3" seemore="https://kenshi.fandom.com/wiki/Category:Game_Updates">

 

<bloglist type="plain" count="3" seemore="https://kenshi.fandom.com/wiki/Category:Game_Updates">

 

<order>date</order>

 

<order>date</order>

Line 83:
Line 83:
 

</bloglist>

 

</bloglist>

 
 
−

{{Header|Forum Activity}}

+

{{|Forum Activity}}

 

<wikiaforum></wikiaforum>

 

<wikiaforum></wikiaforum>

 
 
−

{{Header|Community Blogs}}

+

{{|Community Blogs}}

 

<bloglist count="3" summary="true" summarylength="100" timestamp="true" title="">

 

<bloglist count="3" summary="true" summarylength="100" timestamp="true" title="">

 

<type>bloglist</type>

 

<type>bloglist</type>
---
Revision as of 16:53, 23 August 2019
1,942

articles on the wiki
What is Kenshi?
Kenshi, created by Lofi Games, is a single player Role Playing Game set in a vast and atmospheric 'Sword-Punk' style open world. With a mix of squad-based control and city-building features, gameplay is completely free-roaming and open: enjoy the freedom and potential to do whatever you want.
Set in an unrelenting world of bloodthirsty cannibals, starving bandits, brutal slavers and wild beasts, survival alone is a grueling struggle… You are not the chosen one. You're not great and powerful. You don't have more 'hitpoints' than everyone else. You are not the center of the universe, and you are not special. Unless you work for it.
If you are new to the game then you should check out the guides. If you are returning, you should check out the Changelog.

Featured Videos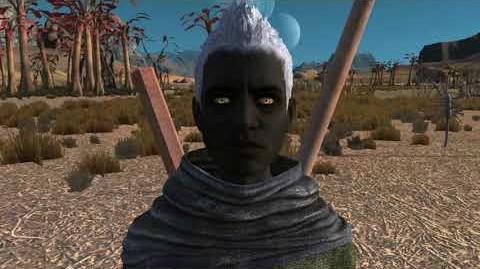 Contributing
To help out visit the Things To Do section on the Community Page.
When contributing to the Wiki please make sure that:
Your information is accurate.
Your spelling and grammar are correct.
You respect the content that is already present on pages and be conscious of whether your addition is adding anything meaningful to the article or whether it is being redundant.
You do not advertise.
If you are going to link a youtube video some rules apply.
No swearing on the wiki. Although the actual game includes swearing, wikis are meant to be friendly to all ages and swearing will result in a temporary ban.
Follow these simple rules and you will be well on your way to contributing great content that everyone can use and enjoy.
Welcome to The Kenshi Wiki and happy editing!
Official Websites



If you see this, your JavaScript might be disabled or DiscordIntegrator plugin isn't working. If the latter, please contact a wiki administrator.
Game Updates
Forum Activity
<wikiaforum></wikiaforum>
Community Blogs
Here is a list of personal preferences that I would love to see in Kenshi II. I've marked (*) those…

IraWolf
•
If you want to raise Toughness by getting back up in the middle of a fight, having your buddy shoot…
The blog will contain all the info on Kenshi that cannot go into the Wiki for one reason or another…
See more >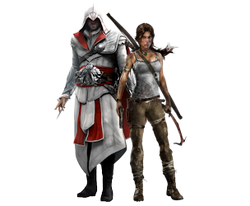 Community content is available under
CC-BY-SA
unless otherwise noted.